Book your Times Property Ads with Times of India Instantly Online
In order to get quality leads for selling or buying property, advertise in Times Property. This supplement generates maximum reader response. Be it a commercial property, factory site, property for sale, property for lease or rent, accommodation wanted, etc., you may advertise it on this pullout. The focus day of Times Property shall vary between Friday and Saturday depending on the edition you are selecting. The ad rates shall also vary to a great extent depending on whether you are advertising in Delhi, Pune, Kolkata, Mumbai, Bangalore or any other location. With releaseMyAd, you can book ads online with just a few clicks.
PUBLISHING DAYS
Booking Deadline
Minimum Size
Where is Times Property published from ?
LOCATIONS
---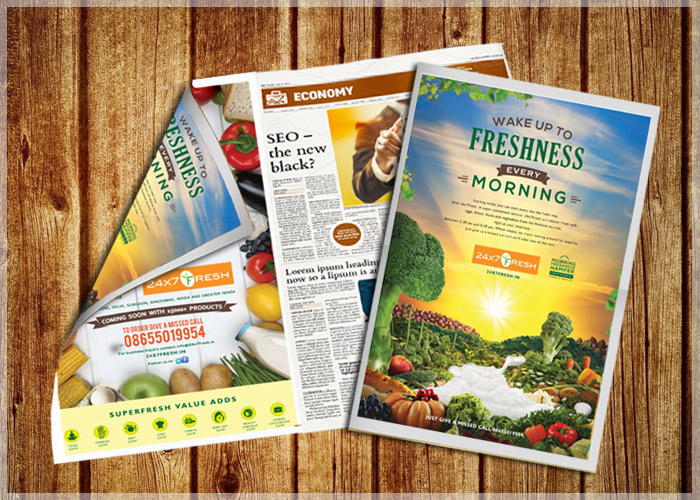 Jacket Full Page
33cm x 52cm
These display ads are placed on the Front Page of the newspaper on both the sides. They are available in the dimensions of 33 cm X 48cm
Half jackets
16.5cm x 52cm
These display ads appear on half of the front page in a newspaper. Half-Jacket ads are available in 16.5 cm X 52 cm dimensions.
Book Mark
3cm x 52cm
Bookmark ads peek out of the newspapers just like a normal bookmark marking the page where your ad has appeared. You can choose to book a full/half-page ad in this case.
Pointers
4cm x 5 cm
Pointer ad appears on the left-most column of the main page. This small ad appears in 4 cm X 5 cm size.
SkyBus
33cm X 5cm
These ads materialize under the masthead of the newspaper in the main page and are 33 cm in length and 5cm in width
Advertorial
Any Size
Publish an article about your product / service - to be placed alongside regular editorial content. You get to choose your headline, text & visuals.
Why advertise in Times Property ?
WHY ADVERTISE ?
---
Times Property, as the name suggests is the exclusive Property Supplement, by India's most widely circulated daily-The Times of India. Times Property was an initiative by TOI in order to provide an integrated advertising & promotional platform for the Real Estate Industry. It is a platform, where readers not only get news updates & reviews about the real estate industry, but they are also suggested with the appropriates property options that can be availed at the behest of their budget.
Why is Times Property ideal for advertising your Property projects??
Real Estate, these days is a booming industry & Times Property also known as Times Realty has attained popularity by providing massive support to this flourishing sector in India in several ways:
Times Property has provided singular platforms where not only do people get the recent real estate rates in their city but also are provided with several suggestions regarding real estate purchases. People rely on Times Property review when it comes to any dealings in Property across India
Advertising through Times Realty/ Times Property only adds to the reputation & reliability of the advertiser as it has created a name for itself as the topmost Real Estate & Property supplement which answers every question related to the same
Reach the heights with all your property ventures by promoting yourself in the revered & trusted Times Property!!!
Advertising your latest Real Estate ventures or new project launches to draw in interested buyers is what Times Property helps you do!!
Recently Asked Questions
FAQ
---