Book your Public Notice Ads with Times of India Instantly Online
Publish your Notice Ads and Tender Ads or make a mass announcement for the public through the Times of India Business by Bids pullout. You may book display advertisements on this pullout on all days in a week. Be it a legal affair or any other corporate announcements, this pullout shall be your idle platform to advertise. releaseMyAd shall assist you to book ads online instantly by choosing the ad type (color or black and white), ad size (Full page, Quarter page, Half page, or Custom the ad size). Next, upload your ad matter or customize the ad templates
PUBLISHING DAYS
Booking Deadline
Minimum Size
PUBLISHING DAYS
Minimum Size
Where is Public Notice published from ?
LOCATIONS
---
Innovation Option
ADVERTISING INNOVATIONS
---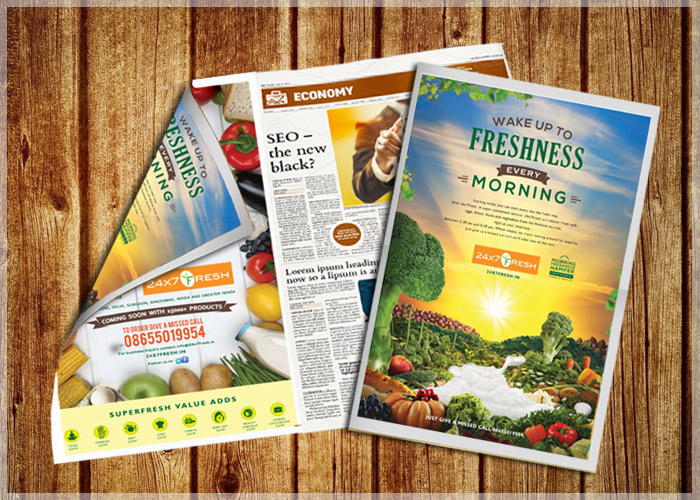 Jacket Full Page Ad
33cm x 52cm
These display ads are placed on the Front Page of the newspaper on both the sides. They are available in the dimensions of 33 cm X 48cm
Half jackets Ad
16.5cm x 52cm
These display ads appear on half of the front page in a newspaper. Half-Jacket ads are available in 16.5 cm X 52 cm dimensions.
Book Mark Ad
3cm x 52cm
Bookmark ads peek out of the newspapers just like a normal bookmark marking the page where your ad has appeared. You can choose to book a full/half-page ad in this case.
Pointers Ad
4cm x 5 cm
Pointer ad appears on the left-most column of the main page. This small ad appears in 4 cm X 5 cm size.
SkyBus Ad
33cm X 5cm
These ads materialize under the masthead of the newspaper in the main page and are 33 cm in length and 5cm in width
Advertorial Ad
Any Size
Publish an article about your product / service - to be placed alongside regular editorial content. You get to choose your headline, text & visuals.
Why advertise in Public Notice ?
WHY ADVERTISE IN
Times of India Public Notice

?
---
Looking for the best place to promote your new business establishment or need to place a Tender Notice? Business by Bids Classified & Display ads has a place reserved for you. Publish Public Notice and Tender Ads, Promote your new Business venture or make any legal announcement through the exclusive business supplement of TOI named Business by Bids!!
Why is Business by Bids the best supplement for Notice and Tender ads?
Business by Bids is an extremely renowned and the most widely circulated Notice and Tender pull outs across India.
Business by Bids is the one and only newspaper supplement which is specifically dedicated to Public Notice and Tender Advts alongside Business ads, making it unique and contributing to its massive readership. This ensures that it reaches out to the targeted audience and is very effective in conveying your notice or message to the appropriate reader.
Since Business by Bids is published from Tuesday to Sunday, you can book your Notice, Tender or Business advertisement on any day. Courts and Companies being closed on Sundays, company and legal proceedings are not published on Mondays.
So Book your space and make your bid right now!!! Don't let the opportunity slip away from your hands.

Effective Ad Composing : Know the ABC of advertising in Business by Bids
Ad Type: Unlike other supplements, Business by Bids is the only pull out that enables you to publish both Classified Display as well as Display Ads.
Focus days: Business by Bids is published with the main newspaper of Times of India from Tuesday to Sunday every week. While booking the ad please ensure that you complete the entire booking of your advertisement at least 2-3 days before the intended release date.
Ad Size: The minimum size of your display advertisement to be published in Business by Bids should be at least 8 cm (width) X 6 cm (height). The size might vary in length or height in case of classified display advt but the width usually remains unchanged at about 3 cm.
Business By Bids is the ideal business pullout to publish text classified, display classified & display ads related to business, tender and other legal and crucial public announcements. Whether you are bidding on a company or acquiring or filing tender quotes and legal notices, TOI Business by Bids specializes in this section and is one of the most preferred business pull outs across India.